Besides the fact that humor is integral to my religious beliefs, I also find it to be one of the best tools for relieving stress. Since the Postal Service is a major source of the stress in my life, I naturally joke about it. My intent is not to offend, but if I do, I
don't
apologize. You'll just have to loosen up those rectal muscles a bit. If we can't poke fun at ourselves, who can we poke fun at? And if you want to take a jab or two at me, you'll find a wealth of material.

If you look to the right, you'll see a portrait of me. If you like it, click on it to visit the web site of my friend who created it with lots of help from his daughter. (And Mike, tell your daughter I said thanks for giving me so much hair!)
---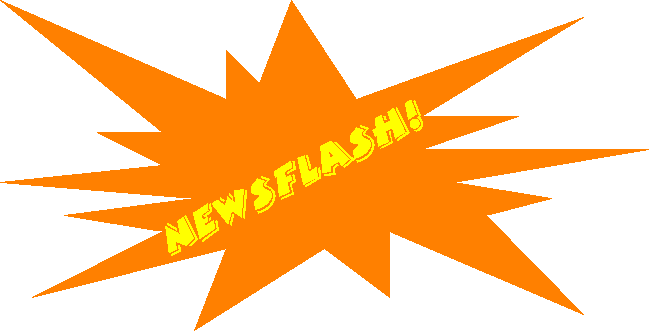 CITY CARRIERS NEVER SPONSORED FOOD DRIVE!!!!

Washington
— Classified postal documents were uncovered last night that revealed startling information about the annual food drive run by the Postal Service. "We've all been working under false assumptions," said an unidentified source.

For the past few years, letter carriers have spent the Saturday before Mother's Day collecting canned goods for the needy as they delivered the mail. The sponsor of this food drive is NALC. It has always been assumed that this was the city carrier's bargaining agent, the
National Association of Letter Carriers
. However, postal documents reveal that another organization has the same acronym, and it's
this
organization that put together the food drive. What NALC
really
stands for in this instance is
National Association of Lonely Chiropractors
.

When confronted with this information, Postmaster General Henderson commented, "Hmmmm....uh....hmmmmm. Yeah, but we're definitely
not
looking to charge postage for Email." Neither NALC responded to our phone calls.

Stay tuned to this page for late-breaking developments.
---
How many Rural Carriers does it take to change a lightbulb?
None. It's not in our evaluation.
Just one. And he'd do it a lot faster than a City Carrier.
None. Maintenance would file a grievance for crossing crafts.

Postal Employees climbing the stairs of success.

Top 10 Customer Comments You Never Want to Hear Again:




10)

Is that all my mail?

9)

The company said they mailed it two weeks ago!

8)

My favorite channel is the Home Shopping Club.

7)

I used to work for the Post Office.

6)

Don't give me any more junk mail, okay?

5)

We're going to be gone for three days. Could you forward our mail?

4)

I was home all day!

3)

Does that thing have air conditioning?

2)

The other carrier gets here a lot earlier.


And the number one customer comment that you never want to hear again is:


1)

You can keep the bills!

Top 10 Reasons Why Rural Carriers Must Play CYA:




10)

Because sunburned buns can be very, very painful.

9)

Being arrested for indecent exposure can lead to termination.

8)

As fun as it might be, covering someone else's butt can be misconstrued as sexual harassment.

7)

No one else is going to do it for you.

6)

The union is definitely not going to do it for you.

5)

We need something to do during those irrelevant training videos.

4)

All that sliding back and forth on the car seat would rub them raw.

3)

The dress code.

2)

The price of KY Jelly has skyrocketed.


And the number one reason why Rural Carriers must play CYA is:


1)

Management really is out to get us!




Recent studies have revealed eerie psychological parallels between serial killers and the typical postal employee.
Q: Why did the Rural Carrier cross the road?
A: To get to the other mailbox.
"Sure, we use the matrix to assign RCA's!"

Top 10 Reasons Why Water Bills Weren't in DPS:

10)

They're perforated on top.

9)

They're not perforated on top.

8)

It was break time for the clerks.

7)

It was break time for management.

6)

It was break time for the machines.

5)

Godzilla was out fighting King Kong.

4)

Rural routes just don't matter.

3)

They're dropped off in Bonita Springs, causing a rift in the space-time continuum that will only repair itself if the water bills remain with raw mail.

2)

They were, but the magical DPS fairy came along and zapped them back into raw mail.

And the number one reason that your water bills weren't in DPS is:

1)

It's not September!
Top 10 Reasons Why the NRLCA is Your Friend:

Hmmmmm.....

Sorry, but I can't think of any.




In order to assure a well-prepared workforce, the USPS employs a multitude of training videos.
USPS negotiators respond to the newly-ratified rural contract extension.

Top 10 Days to Call In Sick:

10)

Monday -- (Double the mail volume.)

9)

Tuesday -- (Advos are here.)

8)

Wednesday -- (Priority packages mailed Monday.)

7)

Thursday -- (Geesh. Still two days to go!)

6)

Friday -- (Payday. Time to spend some money!)

5)

Saturday -- (Hey! It's the weekend!)

4)

Sunday -- (And on the seventh day....)

3)

The day after a holiday -- (Triple the mail volume.)

2)

The day after the day after a holiday -- (Bulk mail cleanup time.)

And the number one day to call in sick is:

1)

Today -- (There's no time like the present!)
---

Okay, so some of the humor is lame. Can you do better? I'll consider any submissions to be included here. Irreverence is great. Pornography is great, too, but since I don't want to be arrested by the net police, it will not be considered for my site. If you have something to submit, just
email me
. If all you want to do is flame me, send your email
here
.
---
| | |
| --- | --- |
| Click on the logo to the right to visit my home page: | 100% hand-coded |
This Postal Workers WebRing site owned by bUgmAn.
[ Previous 5 Sites | Previous | Next | Next 5 Sites | Random Site | List Sites ]